Our meetings are held the first Wednesday of every month at 7:30 PM at the Mount's Botanical Garden building (click here for directions). Each meeting features a notable speaker, a palm & cycad auction, refreshments, socializing and camaraderie. Membership signup is available at the door.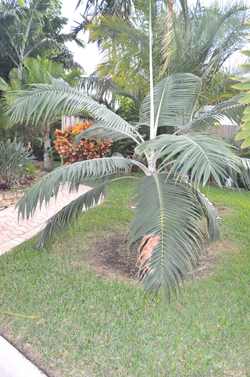 Dictyosperma album var. furfuraceum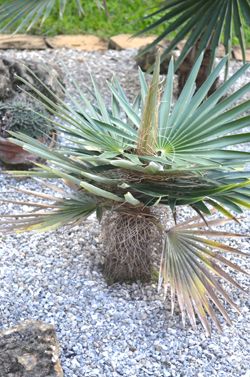 Coccothrinax borhidiana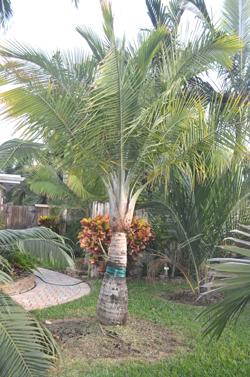 Ravenea rivularis
2020 Monthly General Meeting Dates:
Please continue to check back for details as they become available.
Wednesday, January 8, 2020, 7:30 PM, NOTE MEETING DATE CHANGE DUE TO NEW YEARS DAY

Speaker: Rory Antolak
Subject: New World Cycads
Wednesday, Feburary 5, 2020, 7:30 PM

Speaker: Elvis Cruz
Subject: A Trip to Falla, Cuba
Wednesday, March 4, 2020, 7:30 PM

Speaker: Chip Jones
Subject: How Private Collections Shaped Public Gardens
Wednesday, April 1, 2020, 7:30 PM

Speaker: TBA
Subject: TBA



Wednesday, May 6, 2020, 7:30 PM

Speaker: TBA
Subject: TBA
Wednesday, June 3, 2020, , 7:30 PM

Speaker: TBA
Subject: TBA
Wednesday, July 1, 2020, 7:30 PM

Speaker: TBA
Subject: TBA
Wednesday, August 5, 2020, 7:30 PM

Speaker: TBA
Subject: TBA
Wednesday, September 2, 2020, 7:30 PM

Speaker: TBA
Subject: TBA
Wednesday, October 7, 2020, 7:30 PM

Speaker: TBA
Subject: TBA
Wednesday, November 4, 2020, 7:30 PM

Speaker: TBA
Subject: TBA
Wednesday, December 2, 2020, SEE BELOW

Palm Beach Palm & Cycad Society Annual Holiday Party and Spectacular Plant Giveaway
(MEMBERS ONLY)

Door opens at 5:00 PM
Pot Luck Dinner begins at 6:00 PM
Plant Giveaway begins at 7:00 PM

Where: Mounts Botanical Garden, 531 N. Military Trail, West Palm Beach, FL 33415
What to Bring: Please bring a covered dish, vegetable or fruit dish, or dessert and a plant (of any kind) for the plant giveaway